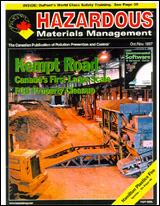 Hazardous materials and wastes or HazMat are substances or products of which the handling, storage, sale or disposal is regulated by one or more federal, provincial or municipal regulations. Typically, many HazMat substances are identified by the Transport of Dangerous Goods Act(s), but there are also regulations restricting such substances as PCB, ozone-depleting substances (commonly known as CFC's or refrigerants), dioxins and furans, even certain types of iron sulphide minerals. For the owner or handler, the key is knowing what materials must be handled and labelled to meet the regulations, how to protect workers and how to ensure operations meet appropriate regulations.
OCL Group specializes in all aspects of HazMat management. For example, at CFB Gander, OCL was retained to evaluate all HazMat on the base and develop a management plan as part of the Base EMS. For several school boards, OCL Group has evaluated facilities for haz mat, including stored laboratory chemicals, presence of asbestos and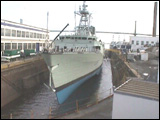 asbestos-containing materials and presence of moulds, PCB and other environmental liabilities. As part of their standard Phase I and Phase II Environmental Site Assessments of buildings, OCL Group has to evaluate the presence/absence of numerous haz mat or haz waste as part of the evaluation of environmental liabilities. OCL has worked with numerous private and government clients to successfully reduce storage of haz mat and introduce pollution prevention plans.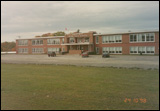 Within the broader mandate of environmental management and good environmental practices, OCL Group can assist a Client in setting up appropriate management plans to minimize the purchase and use of HazMat. This activity may form part of a "Clean Production" process or technology. OCL Group has also assisted governments in setting up institutional capacity to regulate HazMat, thereby meeting requirements for POP management under the Stockholm Convention and Basel Convention requirements.
Please refer to the attached PDF files for some examples of recent projects.